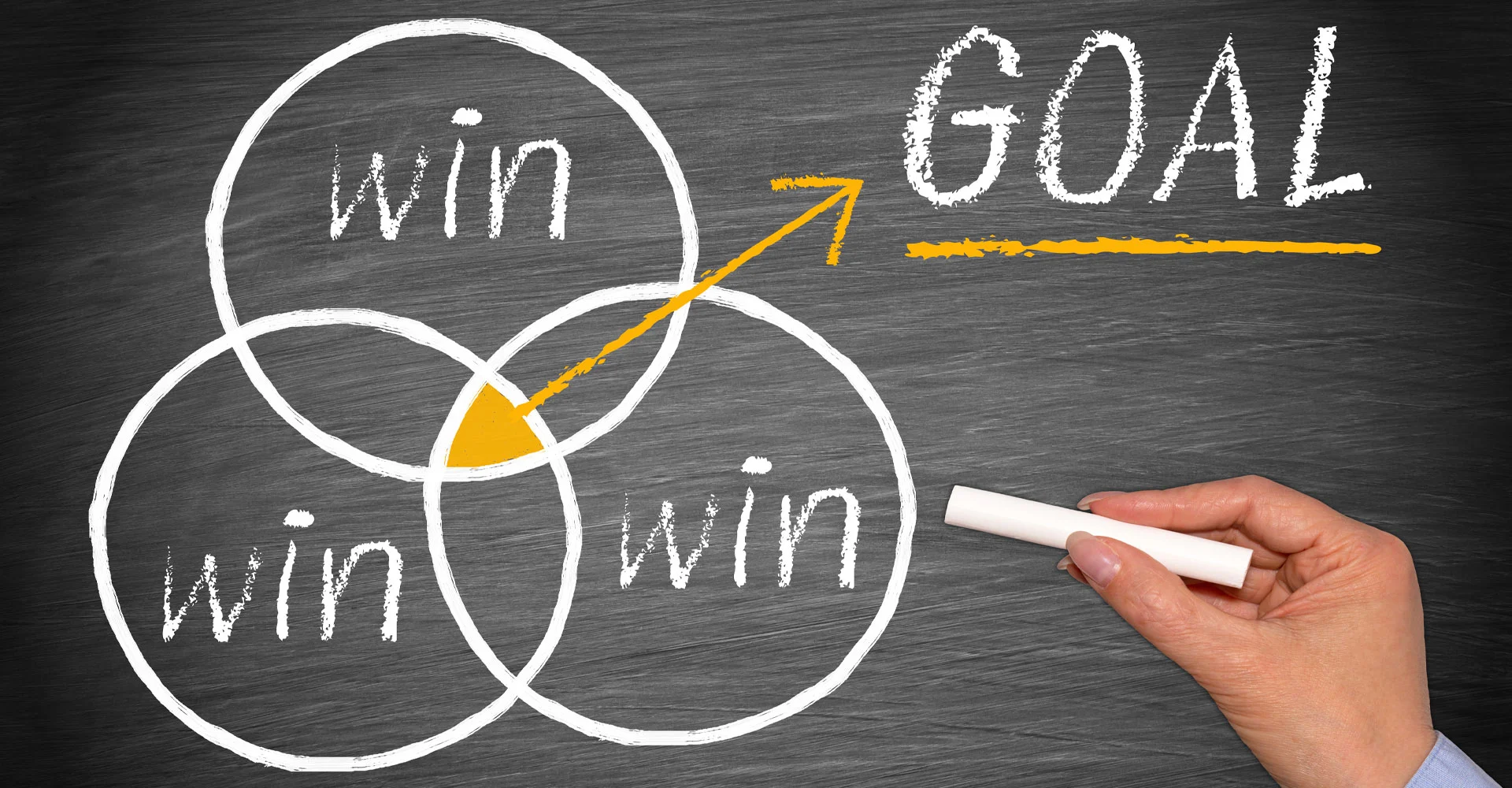 7 Win-Win Video Testimonial Samples
There's nothing better than hearing someone say something nice about you. Testimonials are also the most influential form of marketing. However, it's nearly impossible to get someone to open their busy schedule to provide a testimonial and to share their success story.
Our win-win video production technique encourages business executives and owners to open their schedules so we can produce video testimonials for clients. Today, everyone is multi-tasking and barely keeping their heads above water.
Most businesses rely on dozens of suppliers. Management and owners simply don't have time in their busy schedule to discuss with a video production crew the success they've had with one supplier.
Our win-win formula is simple and developed from having produced thousands of business videos since 2006. When we visit one of our client's customers we produce a marketing video for them before producing our client's testimonial video. We provide our clients' customers with a valuable video before producing our client's video. Both our client and their customer receive a video. It's simple and truly win-win.
In this post, we'd like to share some of the testimonial or success story videos we've produced using our win-win video production formula. In future posts we'll show you some of the videos our client's customers received.
Of course, a video testimonial is a review in video form. These can be incredibly effective as people trust existing customers more than the brand.
Combining the power of video marketing with real life reviews creates a phenomenal advertising strategy.
Rytec
/ Case Study
Rytec's marketing team needed a video production company to showcase their doors' aesthetics, speed, and the wide range of channels they serve. Channels include mom and pop restaurants, car dealerships, parking garages, cold storage facilities, and heavy industrial warehouses. Videography skills required for small and very large venues are very different. They needed a company that had experience and equipment suitable for both. In addition, final videos needed to be compatible with their website, email newsletters, field and distributor sales tablets, and trade show screens. Finally, they needed their broad spectrum of customers to agree to participate in their testimonial video production.
WinWinVideos was selected because we were able to deliver on all levels and at a lower cost than their agency partners. Our win-win system works across all of the industries Rytec serves. Regardless of the industry, Rytec customers receive a marketing video in exchange for their Rytec testimonial.
We are honored to have become an integral part of the Rytec marketing team. Michael Watkins, Rytec, VP Marketing, "I see win-win videos as a win-win-win. We benefit, our customers benefit and our dealers and distributors benefit. I would recommend WinWin Videos".
Dealer-FX
/ Case Study
Dealer-FX asked us to help create a series of videos that showcase how they overcome problems and provide a better service than competitors. They are in a very competitive and mature market. New account acquisition generally means bumping someone else out. We are proud to have worked with Dealer-FX for several years. A big problem we help them solve is getting car dealership executives to open their busy schedule. Together, we solve that problem by providing car dealers overview, recruiting or consumer testimonial videos in exchange for them sharing the success they have with Dealer-FX.
"Very professional and responsive company with proven results. This company cares about you, your business, and the results.I would and do highly recommend them!" ~ John Cruse, SR Manager Client Success
"Fantastic testimonial videos that were professional, creative and well-received by both our employees and our customers. I would highly recommend their services." ~ Kate Colacelli, Marketing Director.
Vacuworx
/ Case Study
Vacuworx created a new technology that saves time, money and prevents injury. Their challenge was to find a company who could travel to different job sites and produce videos consistently following their ad agency's guidelines.
In addition, we had to provide an incentive to construction companies to interrupt construction management's time for a Vacuworx testimonial video. We won over construction company management when they learned we'd simultaneously produce a video for them showcasing the sophisticated equipment they use. Together, we mapped out key b-roll shots Vacuworx and their customers could use. We also made sure OSHA guidelines were followed so our video team didn't accidentally record a violation.
Paula Bell, Director of Marketing, "...exactly what we wanted. Your team is easy to work with and made sure to capture exactly what we wanted to convey, telling the story perfectly through both the questions and the video."
Now, some of the most successful concrete demolition companies in North America broadcast their use of Vacuworx equipment in their Vacuworx co-branded company overview videos. Vacuworx and their ad agency also have a library of success story videos for dealers, distributors, reps, trade shows and their digital marketing.
Kohler
/ Case Study
Kohler's industrial engine division needed to highlight their success with heavy equipment manufacturers. They needed a company who could visit rural and urban settings showcasing their engines in use, the value they provide their clients and their client's customers.
Their in-house team was buried. Their agencies were more expensive than the budget allocated for the initiative. We showed them we could produce a series of videos that would be no more expensive than the cost for their internal team and would collaborate with their agency for brand message. In this example, we show how OXBO equipment and Kohler engines ensure farmers are able to harvest their valuable crops timely and consistently.
Of course, these same farmers were very reluctant to interrupt their harvest to provide Kohler and OXBO a testimonial video. We won them over when they learned we'd simultaneously produce a video showcasing the advanced technology they've invested in to bring better and fresher produce to market. Today, some of North America's largest farms highlight Kohler as a partner in their success and in their business overview videos.
Castrol
/ Case Study
Castrol's DIFM, Independent Channel Marketing Team needed to jump start a new brand initiative by showcasing the success influential shop owners were having with their lubricants.
These shop owners are frequently mechanics one minute, answering the phone the next and trying to interview new techs the next. Every day they're stretched to the limit. The typical shop owner depends on nearly a hundred suppliers. Imagine if one asked him or her to interrupt their day to record a video. You'd have a hard time finishing your sentence without them being interrupted.
We won these busy shop owners over by showing them how we successfully produced recruiting videos, shop overview videos and consumer testimonial videos for other shops like theirs with minimal effort. They all needed these videos but neither had the time or money. When they heard Castrol would pick-up the tab, they jumped at the chance. In the end, Castrol collected the videos they needed and made some very lucky shop owners very happy.
ODL
/ Case Study
ODL's marketing team needed to showcase how their glass is used across a wide spectrum of door and window manufacturing applications. They needed to show how their engineers and scientists create glass that helps their manufacturer clients build beautiful and durable doors and windows.
They tasked us with visiting their manufacturer clients to capture and showcase the collaborative relationships they've built. Together, we worked with their clients to ensure secret trade practices were not disclosed and that their assembly process was not interrupted.
Client management was also concerned about interruptions for video production until they learned we'd simultaneously produce a video showcasing the value they provide their customers. ODL's customers now broadcast their co-branded ODL business overview videos to demonstrate the strong partnership's they've built. ODL's brand now experiences viral exposure they'd otherwise not have.
ALLDATA
/ Case Study
Alldata's marcom team needed help getting key executives at various car dealership groups to open their schedules and explain the benefits they provide. In this example, we targeted the Ken Garff Auto Group, one of their bigger accounts. Together, we won a dealership General Manager's time by providing him a dealership overview, recruiting and consumer testimonial video in exchange sharing the success he's had with Alldata.
Alldata uses Chris's video in their channel marketing including website, email marketing, field sales and trade shows. They've experienced very positive feedback from field sales, feel their investment and return was good and are looking forward to more projects with WinWinVideos.
Conclusion
Our simple formula saves you money, strengthens your relationship with existing customers, and exposes you to new ones. If you'd like to simplify your marketing today, give us a call!