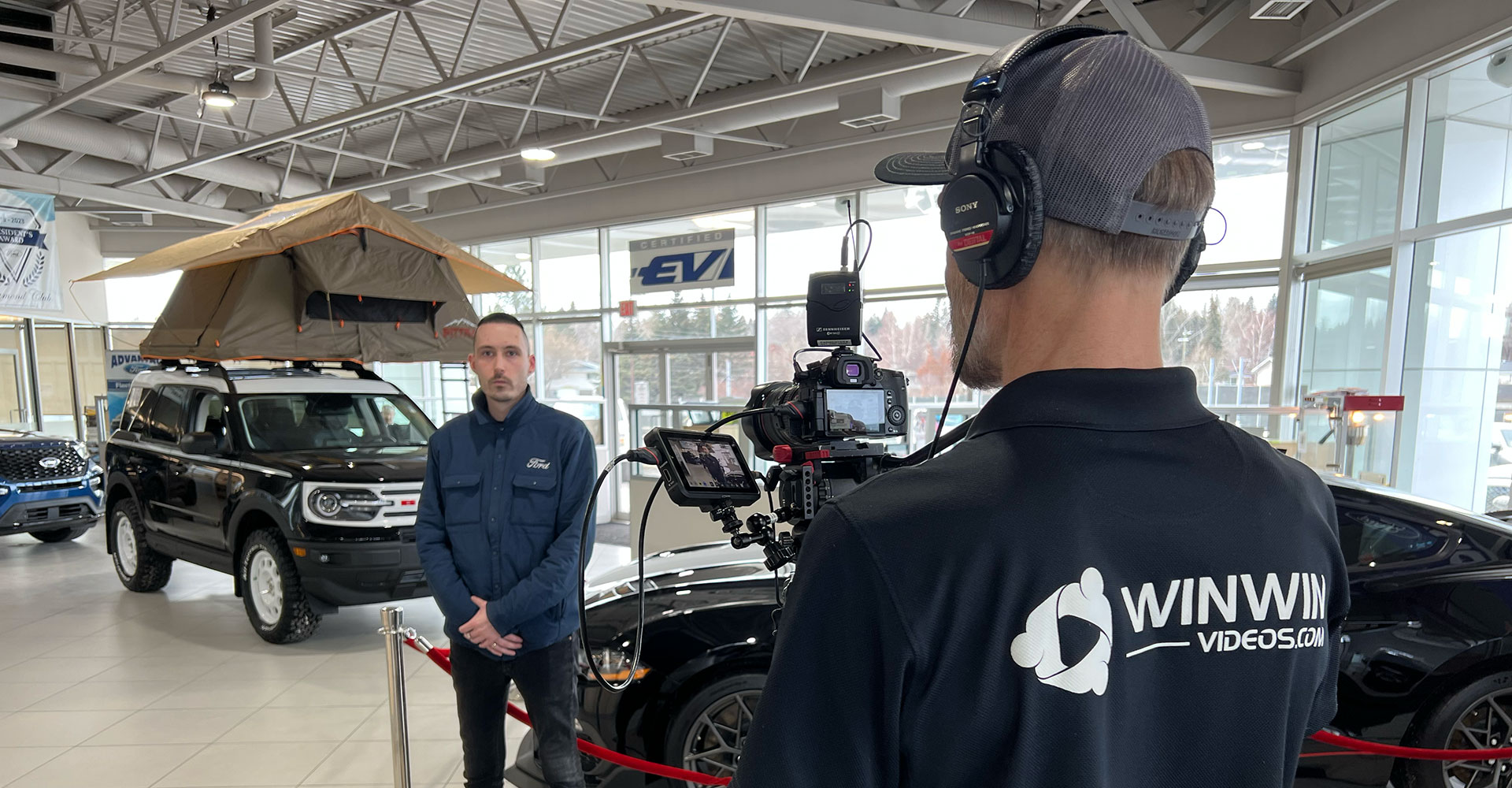 7 Win-Win Client Customer Video Samples
In our previous Blog post, we shared 7 WinWinVideo client samples. In this post, we include videos we produced for our client's customers.
The win-win formula is simple; when we visit one of our client's customers we produce a marketing video for them before producing our client's testimonial video. We provide our clients' customers with a valuable video before asking for their help in producing our client's video. Both our client and their customer receive a video. It's simple and truly win-win.
Our client's customers received the videos listed below in exchange for sharing the success they had with our client:
Pazzo's Pizza is a hip college restaurant always looking to hire ambitious people. So, when our client, Rytec high performance doors offered them a marketing video they requested we produce a recruitment video. In their video, we showcase why working at Pazzo's is the best campus restaurant to work at. WinWinVideos and Rytec helped Pazzo's boost their number of applicants considerably.
In this Dealer-FX sponsored video, Milton Martin Toyota also requested a recruitment video. Dealer-FX and WinWinVideos highlight the terrific career opportunities at their family owned dealership. The video is included in their website, email marketing and job postings.
In this Vacuworx sponsored video, WinWinVideos produced a business overview video for Interstate Sawing and Demolition. Duke Long, the owner, describes his humble beginnings as a man with a single truck, to being one of the most technologically advanced demolition and sawing companies in the industry. The video is on their website and is included in project proposals.
In this PureCars sponsored video, WinWinVideos produced a recruiting video for Jim Keras Chevrolet to showcase how well they take care of their employees. They're able to go into detail about supporting their staff both emotionally and financially. They're proud of how they allow their employees the time and resources to both build a family and a career. In an otherwise busy schedule, Jim Keras management was more than willing to sing PureCars' praises in return for a recruitment video they use to attract quality applications.
Castrol sponsored this WinWin testimonial video from Wofford's European Car customers. Yes, WinWin Videos produces testimonial videos for their clients and their client's customers! Woffords relies heavily on word of mouth advertising and they proudly broadcast this video on their website and email marketing.
Sponsored by ODL, Moeller Door and Window requested WinWinVideos produce an overview video of their business. In their video, they proudly showcase the care and quality that is part of their manufacturing process. This video is used on their website, email marketing. It is also used by their distributors and independent representatives.
In this ALLDATA sponsored video, Ken Garff requested WinWinVideos produce a recruitment video. long time employees who explained the career benefits of working with Ken Garff. A general manager showcases how he started with no experience. Technicians highlight the industry opportunity and support Ken Garff provides. The video is an integral part of their job postings and website.
When we visit our client's customer's businesses we allocate time for both our client and their customer. We are very efficient with our time so we can produce multiple videos where other production companies produce only one. Our goal is to produce two equally valuable marketing videos; one for our client and one for their customer.